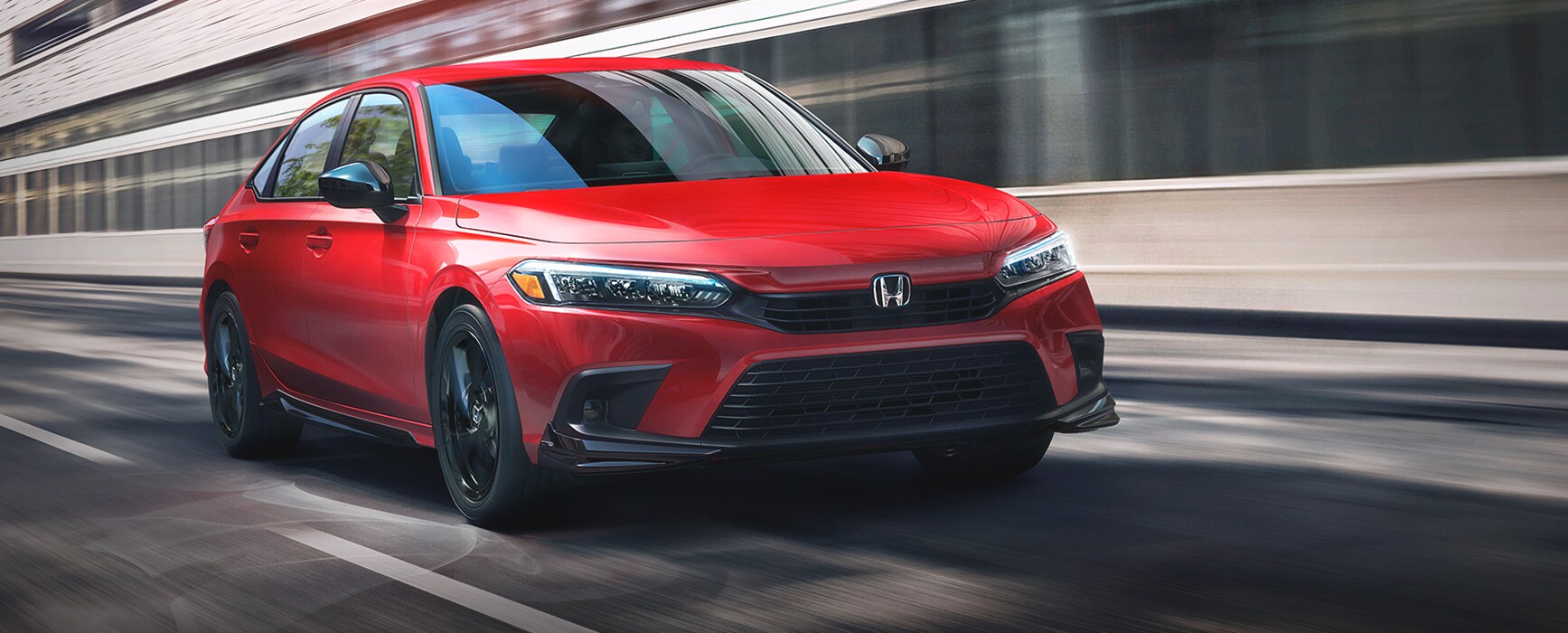 If high fuel prices have you down, maybe it's time to upgrade to one of the fuel-efficient cars or crossovers available here at Heritage Honda Westminster. There are plenty of Honda vehicles that do their best to make good use out of every gallon of gasoline. Here are some that we recommend.
Sedans and Small Cars
As you probably expected, our smaller cars are among the most efficient vehicles in the Honda lineup. The 2023 Honda Civic is at the very top. Its hatchback version is slightly less efficient in cities, but still ideal for drivers who want to save on gasoline.
The 2023 Honda Accord is a bit more spacious, but still quite efficient. Most drivers will barely notice a difference when it comes to fuel economy numbers.
Small SUVs
The smaller SUVs in our lineup are also quite fuel-efficient. Both the 2023 Honda HR-V and 2023 Honda CR-V offer respectable gas mileage numbers for their segment. If you need more room for passengers or cargo, you can still find a Honda vehicle that won't guzzle gasoline.
Hybrids
If fuel economy is really your top priority, you have to check out our hybrid models. Hybrids use electric motors in addition to a gasoline engine. This allows them to make the most out each gallon of gas so that you can travel more distance with each full tank.
The 2023 Honda Accord Hybrid is the most efficient vehicle in our lineup, and the 2023 Honda CR-V Hybrid is close behind it. So, whether you're looking for a sedan or an SUV, you have great options.
If you're ready to purchase or lease a fuel-efficient Honda model, visit our new car dealership in Westminster, MD. Our knowledgeable Honda dealers will make it easy to find a vehicle that offers the features and driving experience you're looking for.