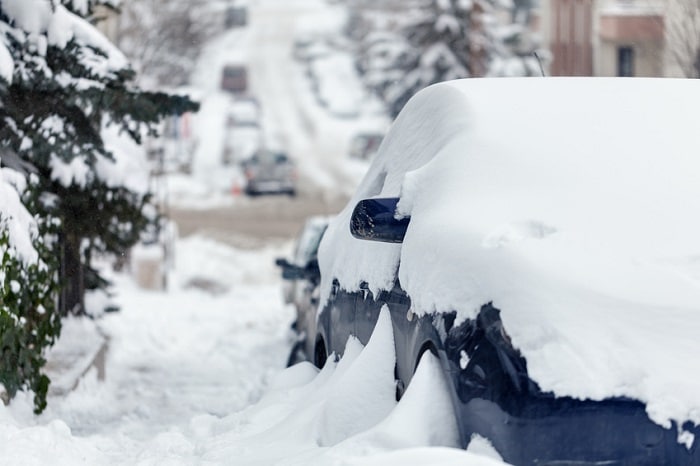 The winter weather can be rough on your vehicle, but the service center and body shop here at Heritage Honda Westminster are ready to help you with any repairs that you may need. We can help prevent excess wear and tear with proper maintenance, and we offer services like auto hail repair when your car has already been damaged.
Here's a look at some of the weather damage that you need to look out for.
Rust and Corrosion
Road salt is a big cause of corrosion during the winter months. When the salt is left on your vehicle, it can damage the paint and the metal body underneath. Keeping your car clean during the winter can help you avoid this issue.
Dead Battery
Low temperatures can affect your car's battery. If your battery doesn't work well or hold its charge properly, it's going to struggle to supply power to your vehicle's electrical systems. This also could make it impossible for your car to start up.
Our service center technicians can check your battery to make sure that it's holding a charge. If your battery is old and starting to have issues, we can replace it with a new one.
Decreased Tire Pressure
The cold weather can also cause tire pressure to drop. This can affect your traction and cause all of your tires to wear down at a faster rate. Under-inflated tires could also be more prone to blowouts.
Checking your tire pressure occasionally is a good way to protect your tires and keep your vehicle running safely. Our mechanics can also help you out with services like tire rotations and tire balancing when you need them.
So, if you want to keep your car in top shape this winter, visit our Honda service center. We can help you protect your Honda vehicle from snow, ice, and low temperatures.