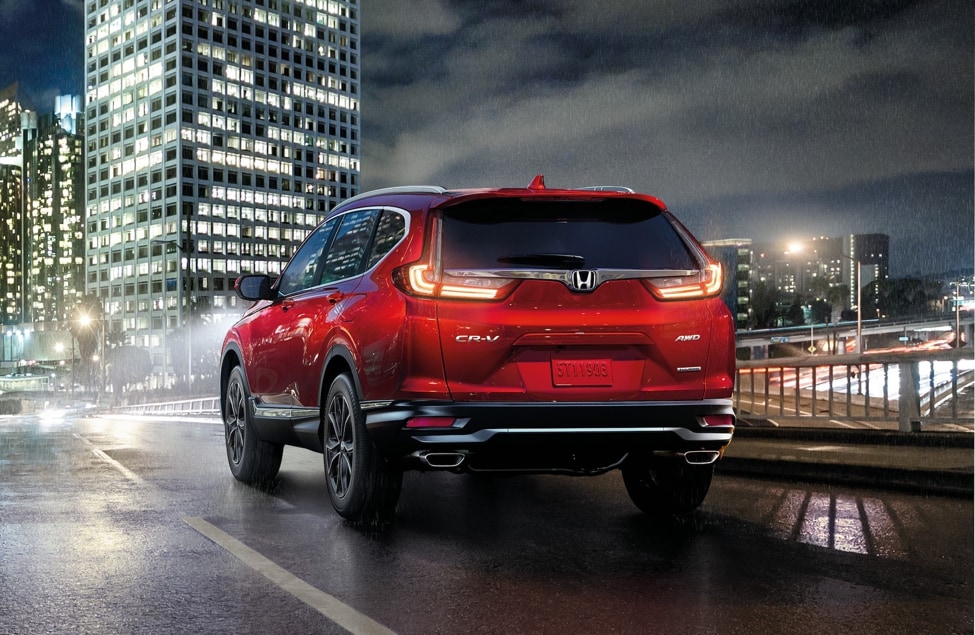 ?
The 2020 Honda CR-V is among the most recognized in the crossover market. So, what has changed from the previous model year? The exterior got a light makeover. The center portion of the grille is now decked out in black coating. The rear fascia and taillights also have been redesigned.
Beginning in March 2020, buyers will also have the option for a 2020 Honda CR-V Hybrid here at Heritage Honda Westminster. Under the hood is a 2.0-liter Atkinson Cycle engine mated to an electric drivetrain.
One of the biggest changes, though, is the inclusion of Honda Sensing® as standard. It is now available even in the base LX trim. Honda Sensing® includes a suite of safety technology, such as adaptive cruise control, lane keep assist, lane departure warning, and more.
Infotainment is another area where the 2020 Honda CR-V thrives. From the menu of the touchscreen you have instant access to HDMI, USB, and Bluetooth® connectivity as well as FM, AM, and DAB radio stations. The audio is enhanced with the vehicle's Spartan Display Audio system. The digital instrument panel has a sleek green glow, and the panel itself can be customized.
It's not just our opinion that the Honda CR-V at our Westminster Honda dealership is a praiseworthy crossover. The Things also named the 2020 Honda CR-V among its list of 15 New Crossovers That Will Be Classics in 20 Years. The compact SUV was selected for its "strong performance and immense reliability."
The Presidential Savings Event is now in effect at Heritage Honda Westminster, your local Honda dealership in MD, and will continue until February 29th, 2020. Come by to see current Honda offers in Westminster, MD. We may have offers on our 2019 and 2020 inventory, including the Honda CR-V. Drop by sooner rather than later to take advantage of inventory availability and current Honda finance offers..