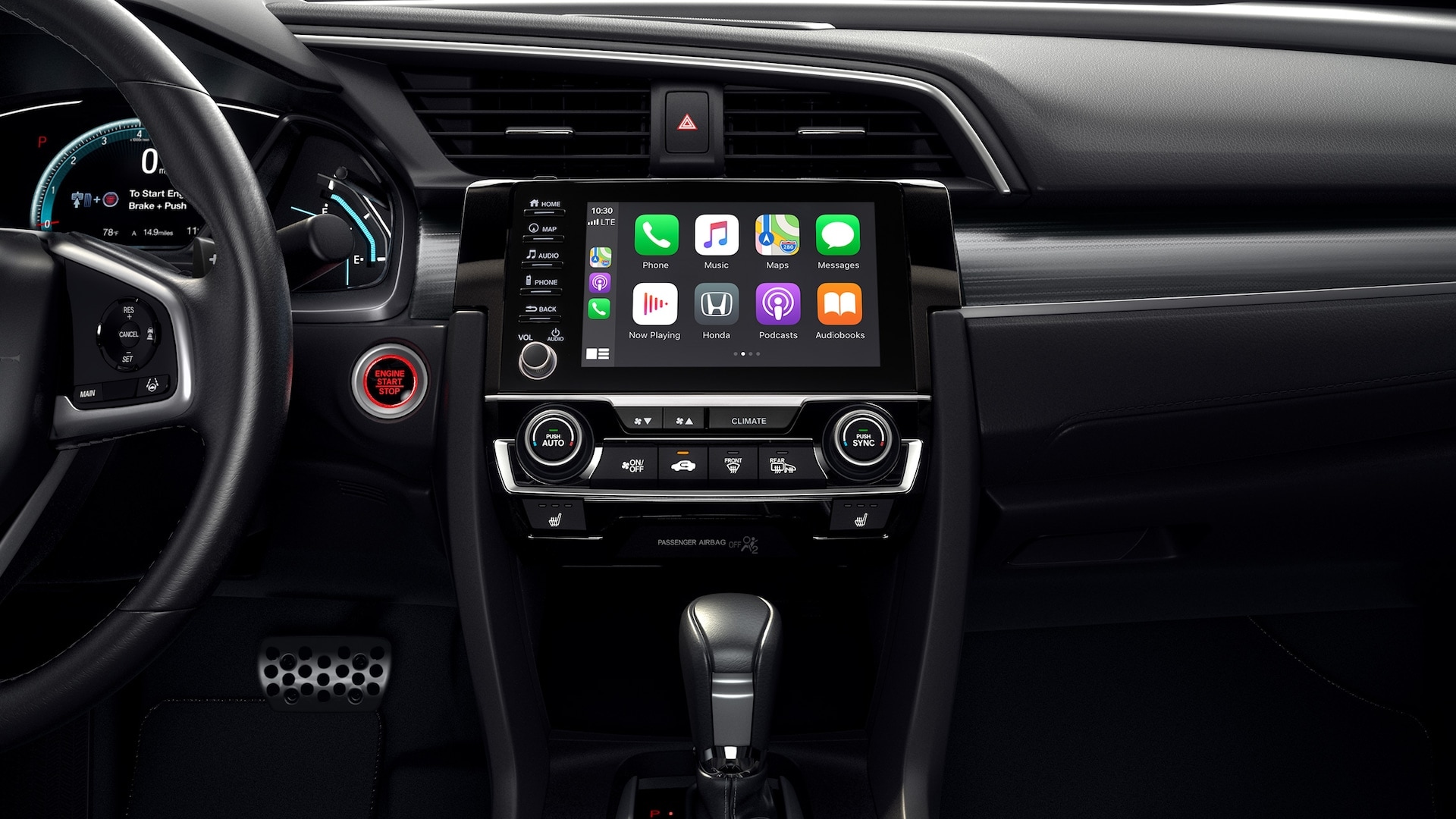 This is the digital age where you can practically connect with anyone in the world at the click of a button or swipe on a phone screen. As a Honda car owner, it is now more seamless than ever during your commutes. Our 2020 Honda models here at Heritage Honda Westminster come equipped with HondaLink® and a number of other connectivity features.
What Is HondaLink®?
What is HondaLink®? A suite of technology that links your vehicle with your mobile devices. The process is simple: just download the HondaLink® app on your smartphone, and you're ready to go. In standard Honda cars, the app enables the user to access a digital version of the vehicle manual as well as the ability to set up appointments in our Honda service center near Hampstead, MD. Furthermore, you can receive recall alerts and have 24/7 access to roadside assistance.
If you own a Touring or Elite trim of select models from 2018 or newer, you have the option to upgrade your HondaLink® features to include emergency calling with a live agent, instant data wiping, automatic collision notification, and more.
Smartphone Integration
All Honda vehicles support Apple CarPlay™ and Android Auto™. Select models also have an optional wireless charging system. With this equipped, a charging pad is located in the center console; just set your device on the pad, and an amber light will flash indicating the device is charging.
Another noteworthy inclusion is Bluetooth® HandsFreeLink® in select models. It enables you to make connect calls while keeping your hands and eyes on the road. Currently, not all phones are compatible, but the automaker is continuously expanding its list of compatible devices.
Heritage Honda Westminster
Visit Heritage Honda Westminster to learn more about HondaLink® and other current brand-specific technology. Most models like the 2020 Honda HR-V and Honda Accord feature the latest and patented technological innovations.