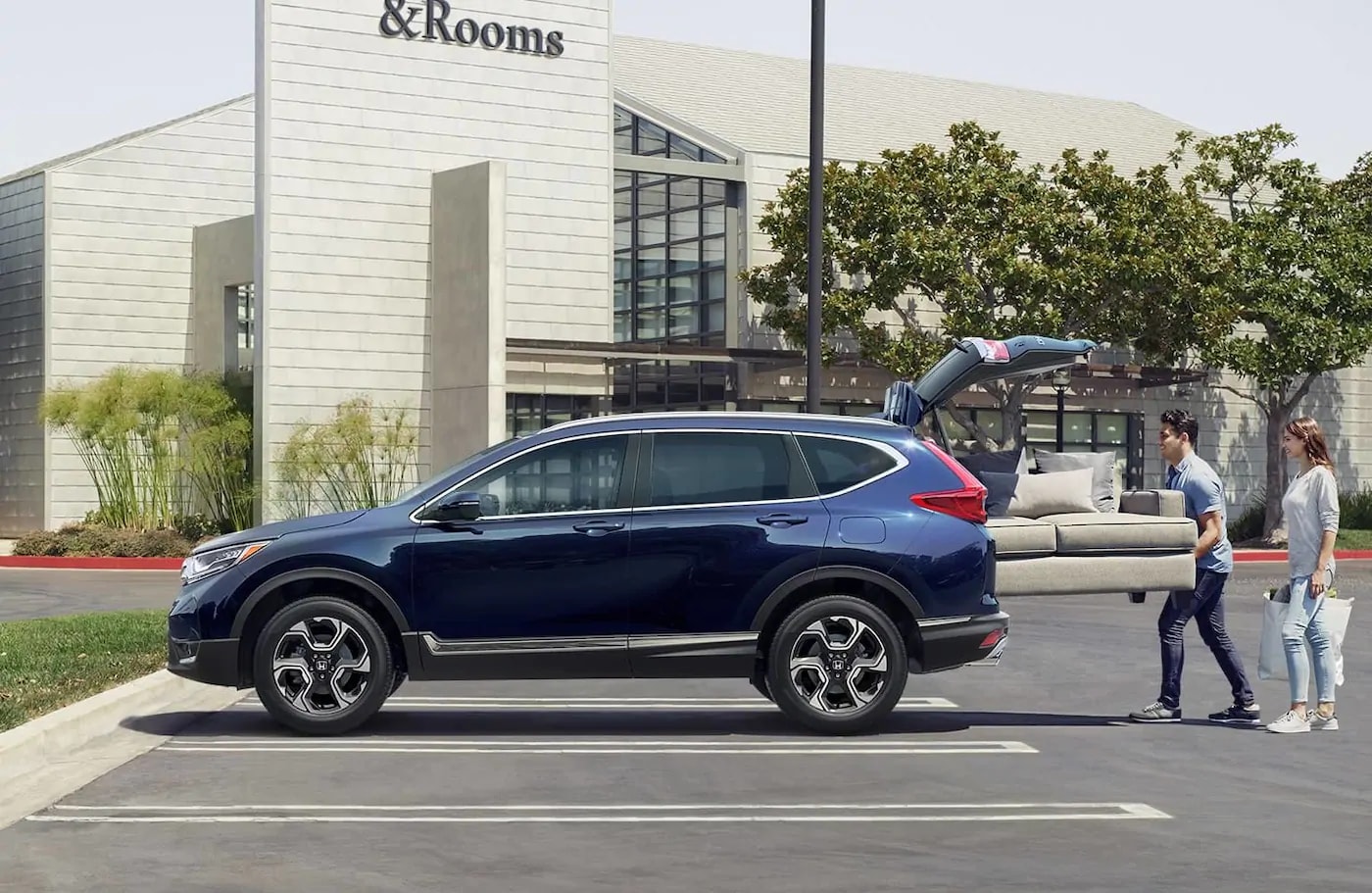 The 2019 Honda CR-V is an attractive option for any consumer on the lookout for a fun and sporty compact SUV. If you're still in doubt, know that it has been heavily evaluated and given positive reviews from multiple trustworthy automobile sites. Let's have a look at some of these reviews and what the reviewers have to say.
One review came from Torque News; the reviewer described the 2019 Honda CR-V as the "hottest compact SUV." The author cited reliability and resale value as contributing factors. He also cited cost of repairs, which on average costs less than other vehicles in its segment.
Another review comes courtesy of Cnet. The reviewer praised the compact SUV's exterior visuals, describing it as "fresh and sharp." The 2019 model has new character lines throughout its fenders, door panels, and hood. Buyers also have an assortment of trim finishes to select from, including black, grey, and chrome cladding.
Finally, let's have a look at reviews from J.D. Power. This review site examines sentiment from actual owners. One of the biggest highlights among buyers is its relatively low maintenance costs. This echoes the sentiments from the aforementioned Torque News review. The site's reviewer gave the Honda CR-V positive reviews in multiple areas. One category was visibility and safety, in which the reviewer cited the good visibility and vantage point from the driver's seat. We should note that the 2019 Honda CR-V is a recipient of the Top Safety Pick Award from the Insurance Institute for Highway Safety.
Mark on your calendar to stop by Heritage Honda Westminster. Come see the Honda CR-V or any other model in our showroom. If you're ready for a purchase, see our Honda finance center near Owings Mills, MD. You could be driving away in a new vehicle within a single visit.