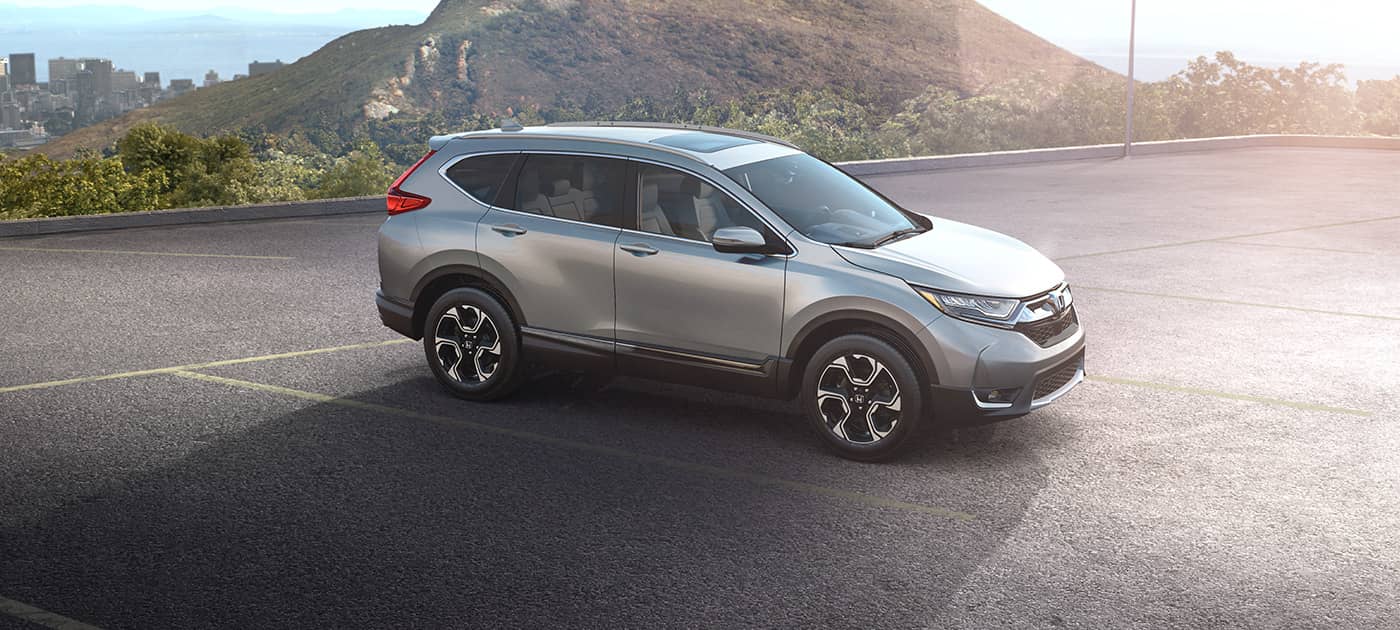 We're huge fans of the 2019 Honda CR-V here at Heritage Honda Westminster. For years, the Honda CR-V has served drivers in the Westminster, MD area with a quality, spacious, and sporty ride. However, when it comes time to shopping for a new vehicle, you're likely going to compare several models. That's why today we want to compare two strong contenders.
We're talking about the 2019 Honda CR-V and the 2019 Toyota RAV4, two iconic players in the compact-crossover segment.
When it comes to exterior looks, both models offer distinctive, fresh styling. The Honda CR-V delivers a more refined, smooth styling compared to the Toyota RAV4 which opts for a rugged theme.
Once inside, it's easy to see why both models have become so popular over the years. Each model is versatile and comfortable. However, we find the Honda CR-V wins out for its higher quality finishes available on higher trims, a more spacious rear seat with extra legroom, and better visibility. It's also easier to load and unload items and gear in the Honda CR-V.
When it comes to engine power, the 2019 Honda CR-V features a turbocharged inline-4 engine that puts out 190 horsepower and 179 lb-ft of torque. While the competing model has a slightly larger engine, the Honda CR-V wins when it comes to acceleration and overall performance.
Overall, both models bring a lot to the table, and we might be biased here at your Westminster Honda dealership, but we find the 2019 Honda CR-V the better option for its superior comfort, spaciousness, performance, and overall price. To check out the fantastic Honda CR-V in person, visit us today at 580 Baltimore Blvd. We'll go over all the features to love and take you on a test drive.