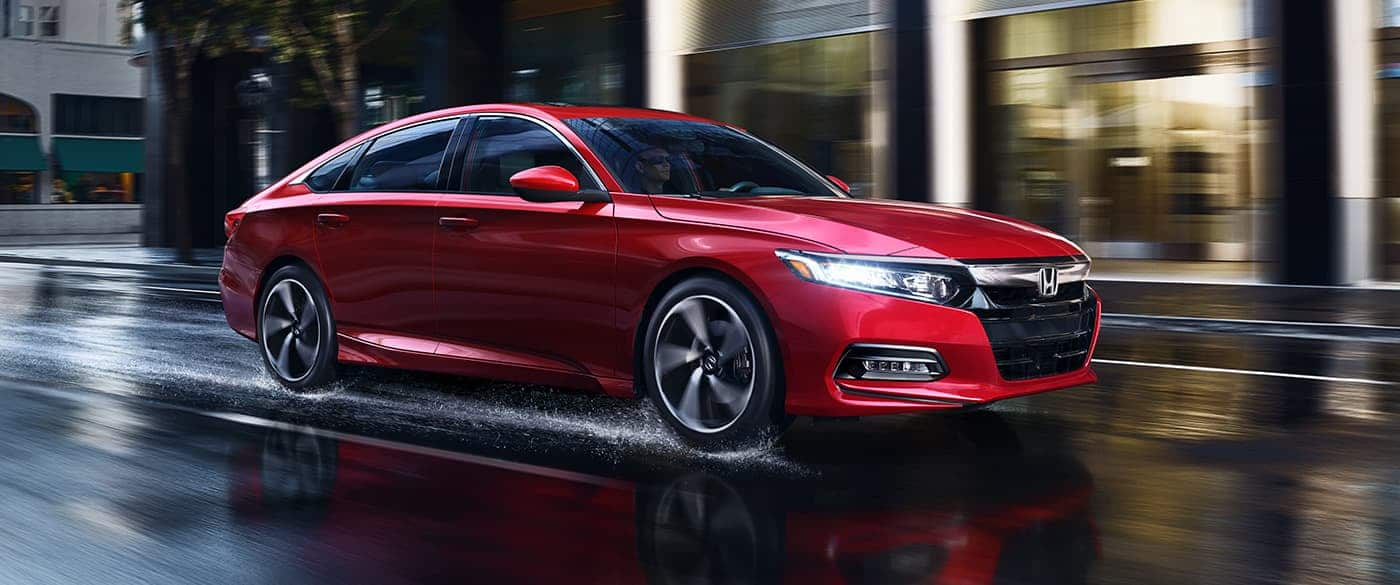 When you visit Heritage Honda Westminster, you'll find a group of automotive experts who are proud to represent the Honda brand. Of the many Honda models to enter our showroom, the 2019 Honda Accord has become quite the crowd-pleaser. To see how it stacks up against the competition, we put it head-to-head against the 2019 Toyota Camry.

Performance

The Toyota Camry is tooled with a 2.5-liter four-cylinder engine that earns a respectable 184 lb-ft of torque. It even offers an upgraded V6 option with an output of 267 lb-ft of torque. However, the Honda Accord shows up with greater ratings. As standard, it delivers 192 lb-ft of torque, and its upgraded engine achieves 273 lb-ft of torque. A manual transmission is an available option in the 2019 Honda Accord. The Toyota Camry fails to offer a manual transmission in any trim level.

Interior

In addition to performance, the Honda Accord near Owings Mills, MD comes out on top in terms of cabin room and amenities. For example, the 2019 Accord boasts 105.6 cubic feet of passenger room and 16.7 cubic feet of trunk space. The Toyota Camry, on the other hand, only musters up 100.4 cubic feet and 15.1 cubic feet, respectively.

When it comes to amenities, the 2019 Honda Accord takes the lead, once again. It offers a memory seating system, easy entry system, heated rear seats, and ventilated front seats. None of these features are available in the Toyota Camry.

Heritage Honda Westminster
Want to test drive the new Honda Accord? Visit our MD Honda dealership as soon as today! At Heritage Honda Westminster, we are proud of the Honda brand and are excited to share with you just why we think Honda creates some of the best cars on the market.