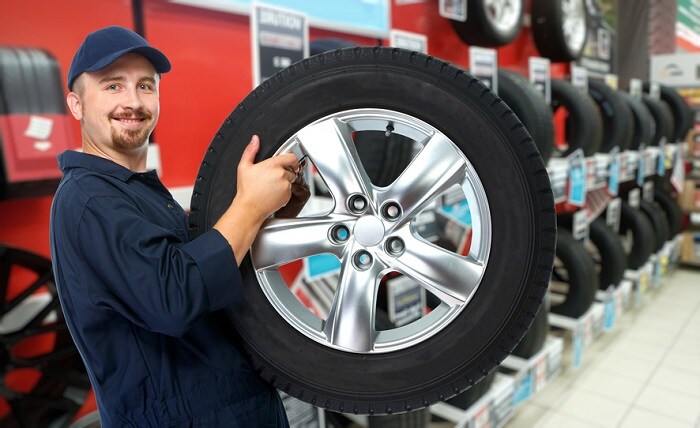 There is a variety of components that is essential to the day-to-day function of your vehicle. Among these parts, your tires are possibly the most important. As such, it's crucial to ensure yours are always in top condition. However, tires don't last forever, which is why we're proud to stock such a diverse range of tire types and brands here at Heritage Honda Westminster.

Your tires act as a form of weight support and traction control, making them an invaluable asset to any working car. That said, there is a range of tire types out there, and picking out the right one makes all the difference in your driving experience.
One of the many factors to consider when purchasing a new set of tires for your Honda is to ask yourself, "what kind of weather can I expect to encounter throughout the year?" For us that reside in the Westminster area, weather like snow and intense rain pose significant threats when driving. By purchasing tires that are all-weather or season-specific, you can enjoy a safer drive. We carry all-season, winter, and summer tires, for example. Each kind is designed specifically for what the season it entails, such as winter tires featuring deeper treads for enhanced traction.
Another factor is the load index. The load index is the amount of weight that your tires can support in total. If you purchase tires that cannot support the weight of your vehicle and what goes in, such as passengers and cargo, you run the risk of a dangerous blowout. The cargo also includes payload and towing cargo when speaking of SUVs and trucks.
For these reasons and more, we always suggest drivers seek the help of the tire experts here at Heritage Honda Westminster. Our Honda parts center serving Owings Mills, MD is composed of specialists that are incredibly knowledgeable regarding tires and which type and brand are best-suited for your driving needs. Contact us today to learn more!