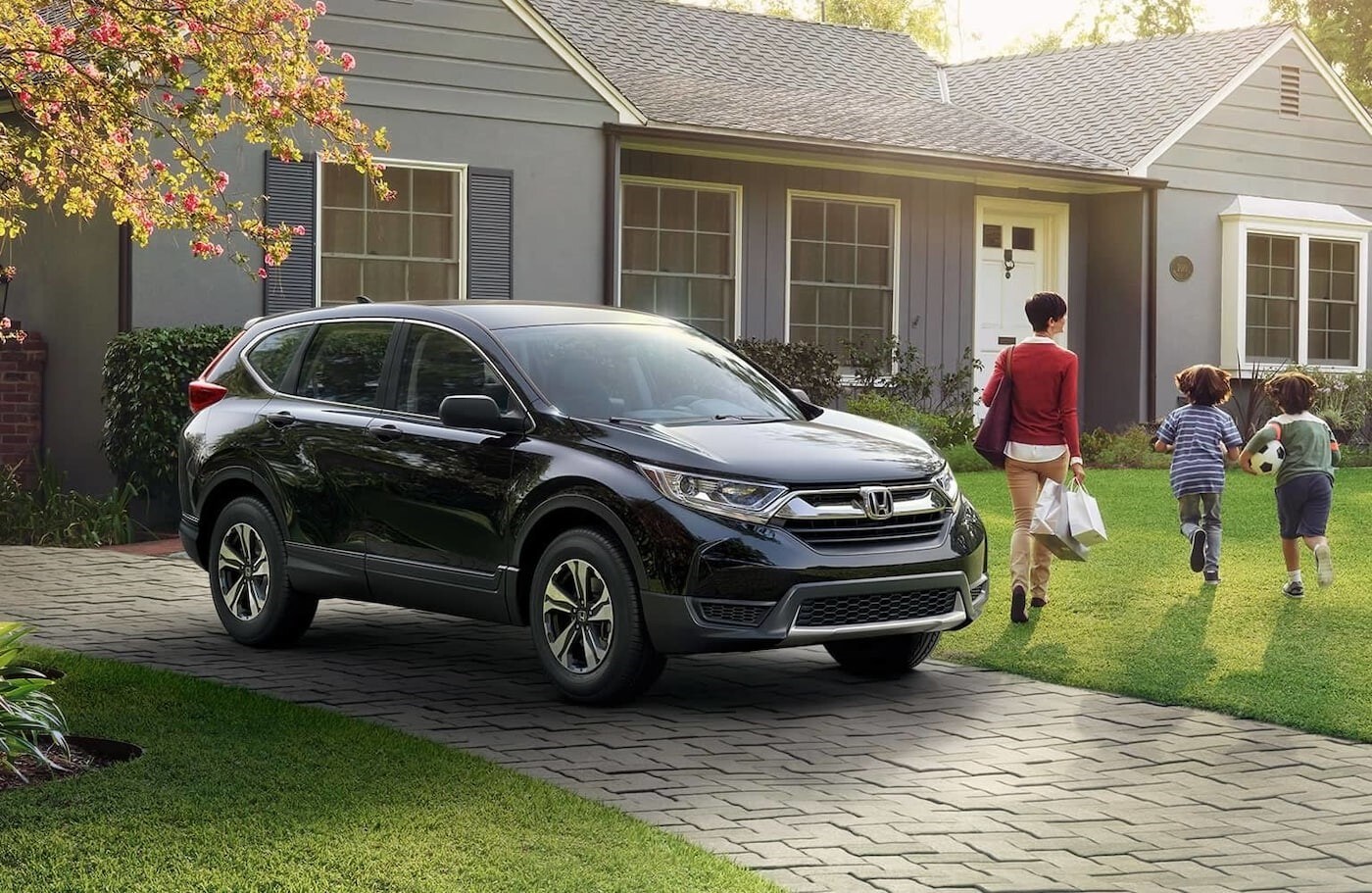 One of the many things that we're known for across the Owings Mills, MD area is our wide selection of new Honda models and our commitment to showcasing exactly what makes Honda great. A way we do that is by comparing our leading vehicles against competitors, and few vehicles are quite as impressive as the 2019 Honda CR-V.
Convenience

Both SUVs do their part in equipping a range of amenities to assist you on your daily travels. However, the Honda CR-V proves to be one step ahead in a few areas. While both offer a collision warning system, the 2019 Honda CR-V also incorporates an automated braking function, whereas the Ford Escape does not. As standard, the new Honda CR-V boasts a vibrant five-inch touchscreen, while the 2019 Ford Escape only equips a 4.2-inch LCD screen.

Versatility

Another area in which the 2019 Honda CR-V excels is versatility. To start, the Honda CR-V simply offers more space. It boasts 105.9 cubic feet of passenger volume and 39.2 cubic feet of cargo room, while the 2019 Ford Escape renders just 98.7 cubic feet and 34 cubic feet respectively. Both vehicles equip split-folding rear seats, but the Honda CR-V continues to come out ahead in terms of space. It offers 75.8 cubic feet of total cargo volume, whereas the Ford Escape renders just 68 cubic feet. A locking glovebox and automatically folding seats are available in the 2019 Honda CR-V, two amenities not offered at all in the 2019 Ford Escape.

Heritage Honda Westminster
There is a reason why the 2019 Honda CR-V is one of the most popular SUVs on the market today, and you can experience it firsthand at our Honda dealership serving Hampstead, MD. At Heritage Honda Westminster, we'll answer any questions you may have about Honda, and show you how you can get one in your driveway.