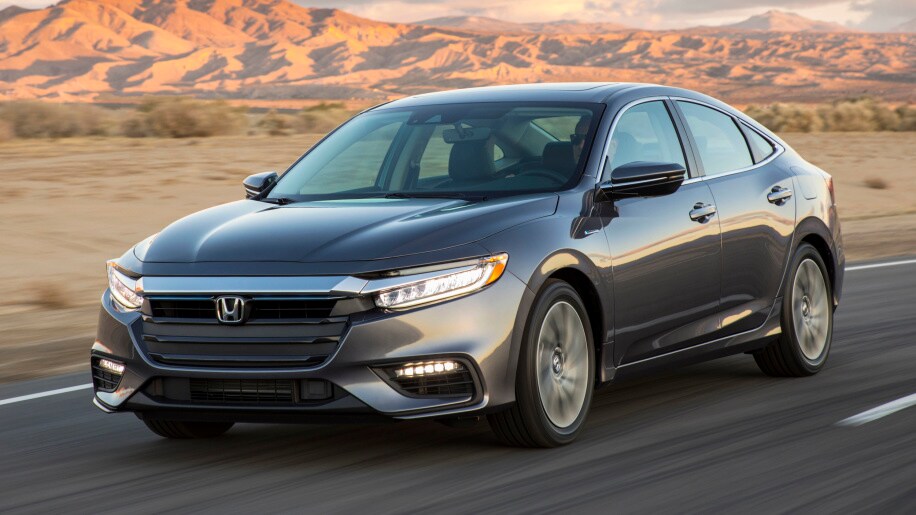 In 1999, the Honda Insight burst onto the scene as the first hybrid vehicle here in the U.S. It was also the first Honda vehicle to utilize the Honda brand's Integrated Motor Assist (IMA) hybrid system. With an optimized aerodynamic design and a lightweight aluminum structure, it boasted a highway rating of 70 mpg. The Honda Insight returned in 2009 with a larger five-door, five-passenger design and an attractive price tag. Wondering when we'll see this innovative Honda model make its return? It won't be long now, because the 2019 Honda Insight is heading to dealerships like Heritage Honda Westminster later this year.
"With its sophisticated styling, dynamic stance, ample interior space and best-in-class performance, the all-new [Honda] Insight embodies Honda's approach to creating electrified vehicles without the typical tradeoffs," said Henio Arcangeli, Jr., senior vice president of Automobile Sales and general manager of the Honda Division, American Honda Motor Co., Inc.
The goal of the 2019 Honda Insight is to deliver everything drivers look for in a car; the hybrid powertrain is just a bonus. Innovative styling and packaging, premium, high-tech features, and smile-inducing performance are all promised in upcoming Honda Insight. Under the hood, the Honda Insight will break from the IMA hybrid system used by its predecessors, relying instead on the Honda brand's two-motor hybrid system to power it to new levels of efficiency.
The debut of the all-new 2019 Honda Insight is an integral part of the Honda Electrification Initiative, which sees the automaker looking to electrify two thirds of its global vehicle sales by the year 2030. The Honda Insight will join existing hybrid Honda vehicles like the Honda Accord Hybrid and the 2018 Honda Clarity Plug-In Hybrid.
If you're looking to drive home in one of these high-performing hybrids, head into our dealership near Owing Mills, MD today to learn more about a Honda lease.