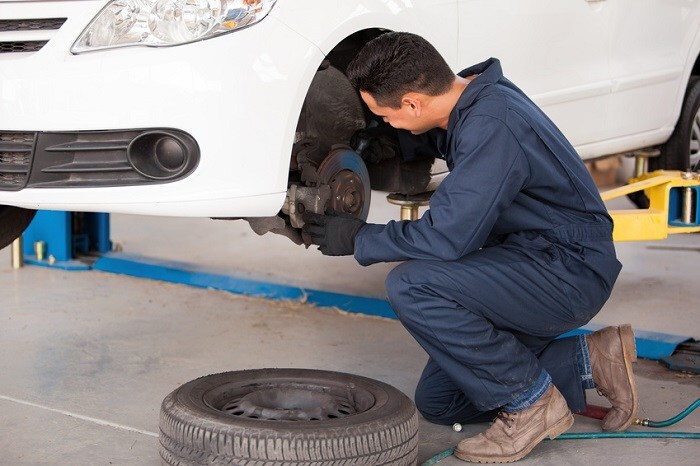 Whether you're taking advantage of our Heritage Honda Westminster Red, White, and You Sales Event on new models like the 2019 Honda Fit, or you're enjoying your trusty Honda model, there comes a time when you need to service your vehicle.
Even though Honda models are long-lasting and reliable, over time your car will require service and parts. Your brakes are no exception. To help drivers in the Owings Mills and Westminster, MD area keep their vehicles running smoothly and safely for years, we offer the best Honda service and genuine parts.
Brake maintenance is crucial, but it's relatively easy. Always use your owner's manual as a reference as it will tell you how often to check on and replace parts. Learning to know what to look out for and when it's time to replace your brakes is simple. Additionally, proper brake maintenance goes a long way to preventing damage.
Modern Honda models provide you with a break service light that will appear when your car detects any issues. However, you can also keep an eye on your driving and various brake components to keep track of wear and tear.
Regularly checking your brake fluid, brake pads, and discs will help you in the long run. If you notice that your brake fluid is dirty or low or that your brake pads are worn, it's advisable to visit us at Heritage Honda for expert services like new brake parts or a brake fluid flush.
As your Westminster, MD Honda dealer, we aim to put your safety first. We always offer expert Honda service, genuine parts, and specials to help you save and give you peace of mind. If you've noticed that you're having issues braking, schedule a service appointment online today.