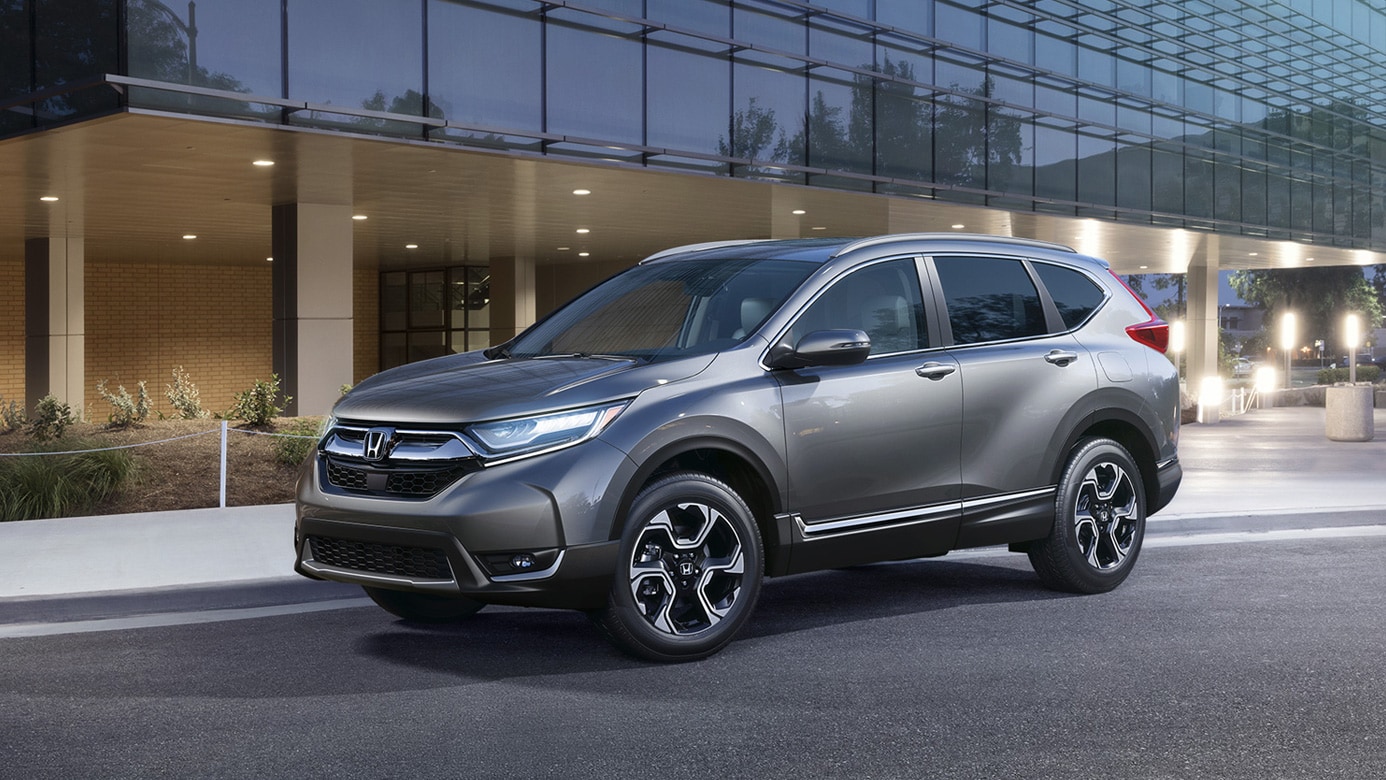 At Heritage Honda Westminster, we're here to do more than meet your expectations, we're here to exceed them. Our trusted Honda sales team is filled with the best of the best, with knowledge and expertise at the ready to answer all your questions, give you a few more to consider, and help you choose the car that fits best in your life, not the most expensive one on the lot. And you'd be surprised how often the 2018 Honda CR-V is the vehicle that fits. Like our team, it's known for exceeding expectations.
There's one word that best describes the interior of the 2018 Honda CR-V: spacious. Room abounds in both the front and rear, allowing passengers to stretch out and get comfortable. And yet, this impressive room to relax doesn't impede on cargo volume. Overall, the 2018 Honda CR-V has only 8 cubic feet less storage space than the full-size 2018 Honda Pilot. With 75.8 cubic feet of available cargo space to call your own, you can get the hefty hauler you've been searching for inside without the bulky body you've been dreading on the outside. Thirty-nine of those cubic feet are located behind the rear seat, meaning you don't have to kick out your passengers to access excellent cargo volume.
Ingenuity is the name of the game inside this compact SUV. Bins and compartments abound throughout the interior, allowing you to keep all of your essentials in easy-to-access locations. The configurable center console in particular is a standout, with the ability to flip, slide, and stow as needed. The 10 cupholders spread throughout the cabin are just the icing on the cake.
We think the Edmunds review hits the nail on the head: "The 2018 Honda CR-V sets a new pace for its rivals to follow." Come to our Honda dealership near Hampstead, MD today and see if this is the vehicle that surpasses your expectations.