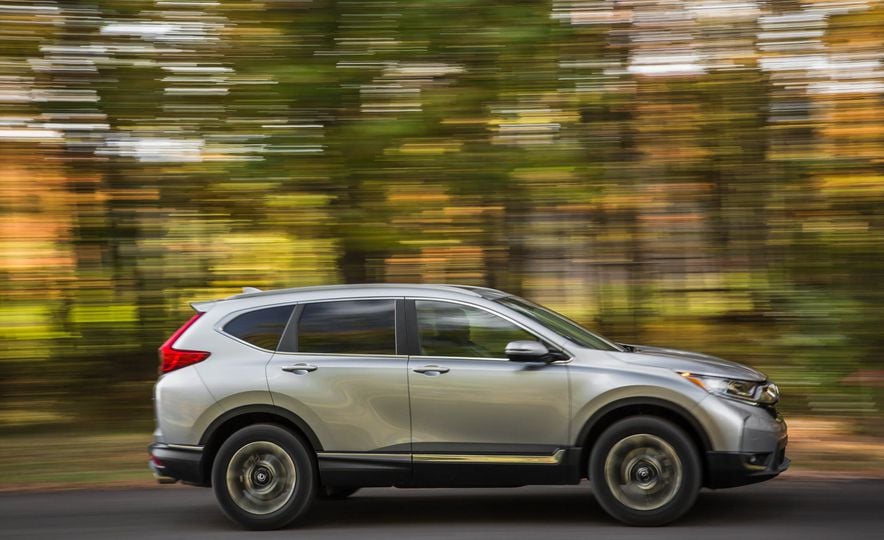 There are plenty of amazing 2018 and 2019 Honda models available right now. When shopping for a new Honda model in the Westminster, MD area, you're likely comparing any number of specs, prices, and features when narrowing down your options. You probably have a few questions that you may not easily find answers to.
At Heritage Honda Westminster, we're here to help. One of the most common questions we receive concerns the differences between a crossover and an SUV. The short answer: there is a difference, technically.
So what is the difference? A traditional SUV uses a body on frame approach. The body of the vehicle is built separately from the frame and attached later. It's a similar approach to the construction of trucks. A crossover uses unibody construction, akin to a car. Essentially, a crossover is more car-like while an SUV is more truck-like.
Practical differences between the two come from how each is built. SUVs are typically more rugged, better for hauling and towing, and offer more protection. Crossovers, because they're closer to a car, are more agile and dynamic.
So, what should you buy? It depends on your needs. If you need higher towing capacity, higher ground clearance, and ample room, an SUV might be right for you. A crossover is great for better handling, city driving, and some extra room without the added size.
Here at Heritage Honda Westminster, we offer three amazing options. The 2019 Honda Pilot is our largest and closest to a traditional SUV. Meanwhile, both the 2018 Honda HR-V and the 2018 Honda CR-V offer more of a crossover experience.
While there are differences in construction, the most important thing is that you find a model that's right for you. Visit us today at 580 Baltimore Blvd to explore your options! We'll be happy to go over all the details of any model and help you find your match.